Index of Stories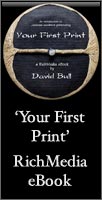 Here is a complete list of the weekly stories, stretching back to the first one, posted in January 2006. They are grouped by 'Volumes', a new set every six months ...
Note: I have had trouble keeping up with the weekly schedule since opening the new Mokuhankan shop in Asakusa. I have no idea when I'll be able to get to doing these little stories. Until then, please enjoy these 'back issues' ...
Each story has an audio version to accompany it - look for the 'speaker' icon on each page. [Note: Stories after #461 have no audio ... I just lost control of my time management after opening the Asakusa shop ... sorry!]
Small numbers at the right side of these tables indicate the presence of comments on that story. (Everybody is welcome to leave comments on any of the stories ...)
Administrator login page.